Door County Coffee and Tea Co. presents a one-day opportunity, celebrating Carlsville Days with a warehouse sale on Saturday, July 28.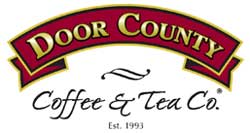 The Door County Coffee and Tea Co. Warehouse Sale will feature their coffee and gourmet foods from salad dressings to sipping chocolate, one-of-a-kind gifts and seasonal items. Visitors are invited to partake and enjoy the same high-end sampling of items typically found in the gift shop, but at significantly marked-down prices.
The official sale takes place on Saturday from 7:30 am – 3 pm, while supplies last. Many other fun events will be taking place in Carlsville throughout the day for all ages to enjoy including the opening of Schopf's annual Dairy View Corn Maze and the reopening of the new  Carlsville Roadhouse which was destroyed by fire a year ago.
A day of fun for the whole family starts with a parade at 10 am. Enjoy food, live music, activities and art and craft vendors until 5 pm. Contact Door County Coffee at 920.743.8930 with any questions about the Warehouse Sale or visit CarlsvilleDoorCounty.com for more details on Carslville Days events.